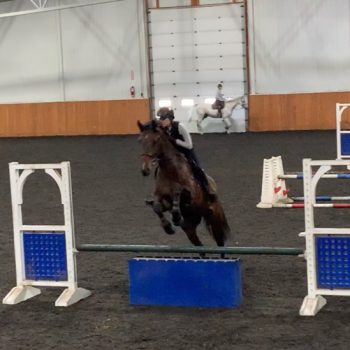 Our Facilities
Bar None Ranches provides a first class, unique Hunter Jumper training facility with close proximity to the 2 largest horse show parks in Calgary – Spruce Meadows and Rocky Mountain Show Jumping.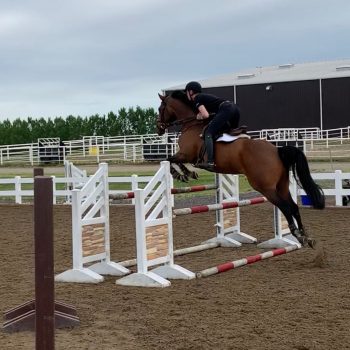 We have a lovely heated facility here at Bar None Ranches…
A 160 x 160 sq foot indoor arena with top of the line synthetic Travel Rite footing. It is a free span structure which means no posts in the middle to obstruct views or potentially injure your horse. Beautifully lit with LED lights we also provide a viewing area. Full course jumps available.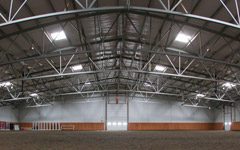 Only a couple of years old…
We also have the option of outdoor training in a 160 x 125 sq foot arena with top of the line Travel Rite footing. There is picnic seating nearby for friends and family to come and watch in the bright sunshine.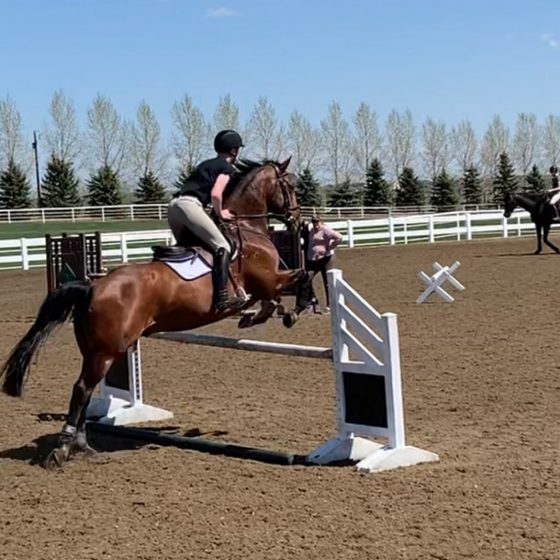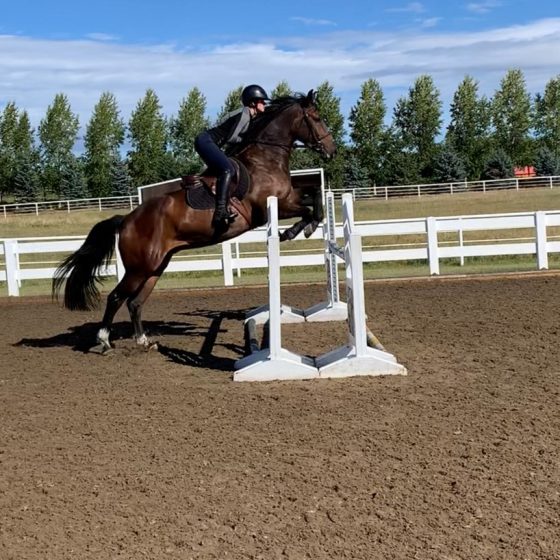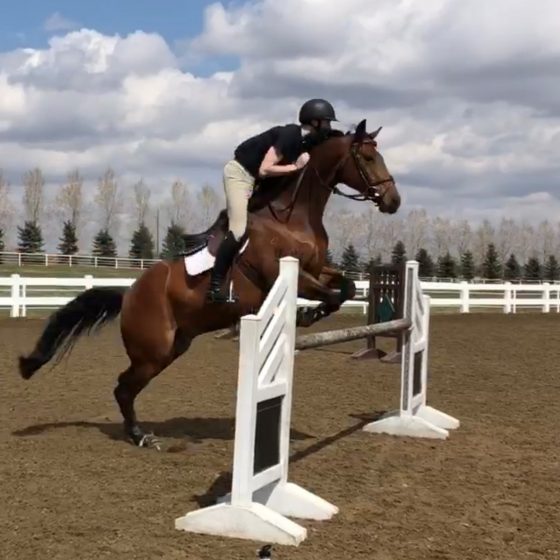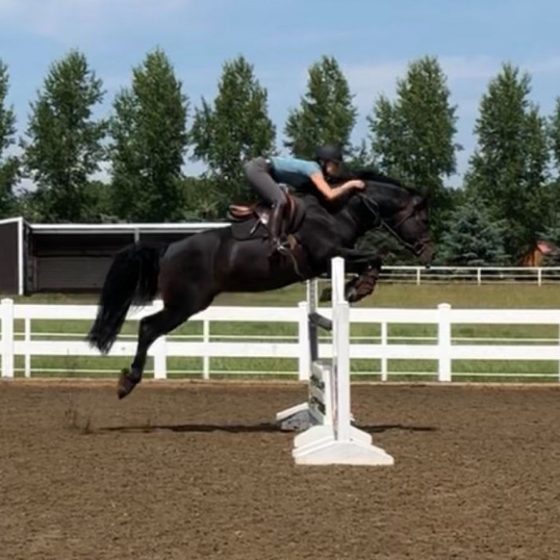 Our experienced and caring staff will take great care of your horse.
Individual outdoor paddocks w/ auto watering

Blanketing

Daily turnout

Knowledgeable staff available for special needs care

Padded rubber mats in 12 x 12 stalls w/ auto watering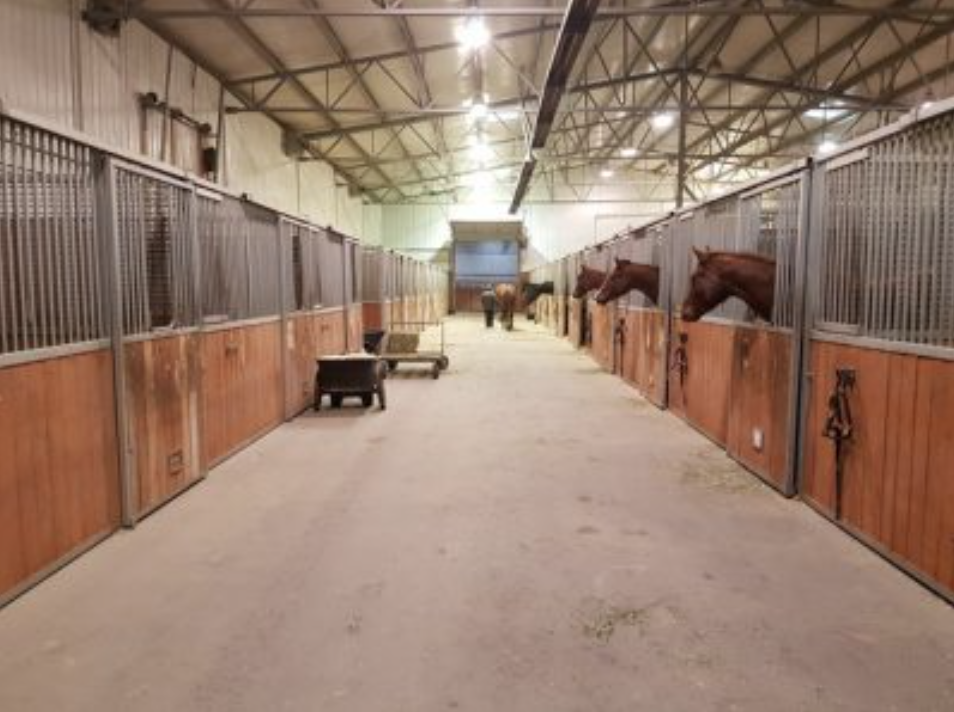 Horses are turned out daily into our metal fence paddocks.
Individual feeding programs

Stallion pen available (and welcome)

Group grass turnout optional in the summer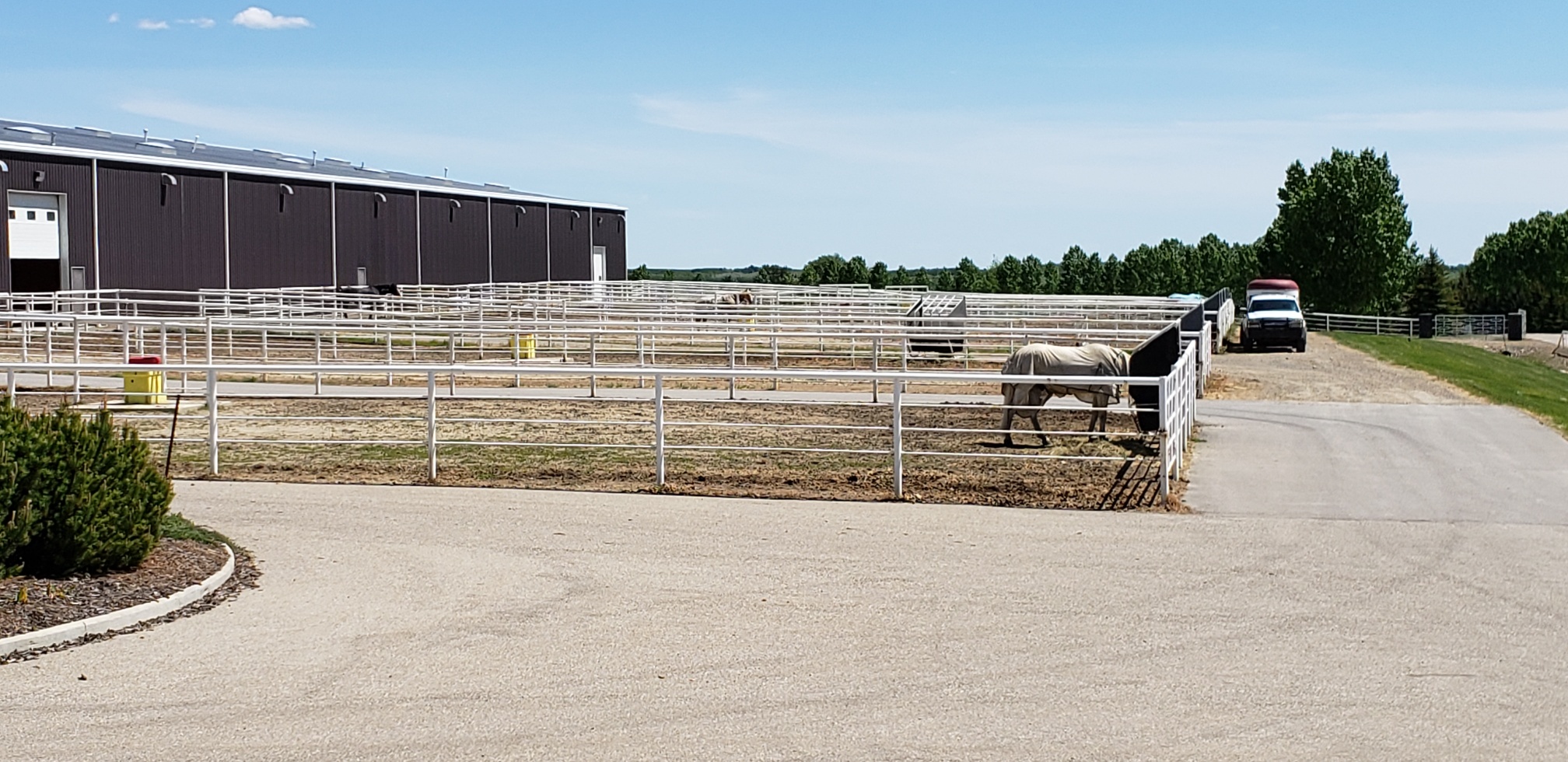 Bar None Ranches boasts a 10 horse, 100 ft diameter Odyssey Horse Exerciser to build muscle, do strength and conditioning and cardio training.
The consistent use of the Odyssey Horse Exerciser guarantees a conditioning program that can be tailored to each animal's needs without fear of injuries. Heart rate, respiratory problems, and conditioning progress are easily monitored. Automated programming provides control of speed, direction and duration of any particular program.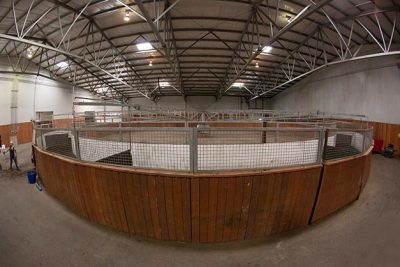 Facility Rental

We have an amazing facility here. Talk to us about holding your next clinic here.
Pricing
Board Hunter / Jumpers outside & arena use $30 / day
Board Hunter / Jumpers inside & arena use $40 / day

Inside Board for Monthly Hunter Jumper with arena use $1,150 / month
(includes blanketing, turnout, stall clean, shavings, prep for feed of sweet feed and beet pulp, hay)
Boarding Outside Paddock $20 / day

Boarding Inside Barn $28 / day
Wheel training $13 / session
Inside Board & Wheel training $41 / day
Haul in Fee $25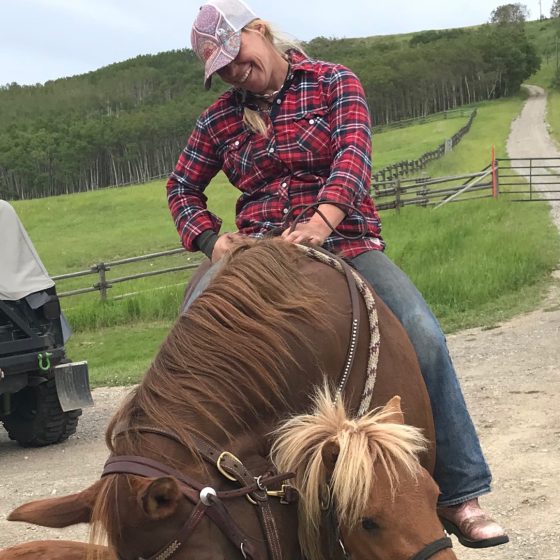 Gory Parks
Manager, Hunter & Jumper Training
Gory takes great pride in working with our Hunter / Jumper clients. For our clients their horses are like family and we treat them as such. They get great personal care from Gory and her staff. Our Hunter / Jumper division started 6 years ago and Gory has played a major role in growing this part of the Bar None Ranches world.
Gory has been working with horses for 25 years in many different roles and has been at Bar None Ranches for 10 years. Her experience and love of horses shows and she is very dedicated in ensuring her horses get the best care possible.
Contact Information
Email Gory or Call Bar None Ranches
Bar None Ranches Main Office 403-982-1215